1. STRATEGIC PARTNERSHIPS TO SCALE UP CONSERVATION AND RECONNECT THE ECOSYSTEM
By building strategic partnerships with neighbouring landowners, we aim to incorporate more land under ORKCA management through a variety of ownership structures and thereby bring restoration and nature-based solutions to scale.
2. RESTORATION AND RE-WILDING OF THE LANDSCAPE
The restoration and rewilding of a growing ORKCA will see the reintroduction of large predators including cheetah, spotted hyaena, and wild dog; an increase in herbivore populations and safe haven for endangered species, such as black rhino, Angolan giraffe, and Cape vulture; the bringing back of extirpated species, including
meerkat, Burchell's zebra and hippopotamus; the halting of erosion and increase in carbon sequestration; and the rehabilitation of the Orange River by removing prosopis and planting of indigenous trees.
3. LIVELIHOOD AND EQUITY OPPORTUNITIES FOR LOCAL COMMUNITIES
ORKCA will enable community-focused initiatives in partnership with the Oana Community Foundation (OCF), and provide opportunities for the communities to receive benefits from, and own equity in, tourism and farming enterprises. In addition, local communities will benefit through employment opportunities, increased access to natural resources, local economic growth and catalysation of small enterprises, vocational trainings, and the establishment of a Small Business Incubator Fund.
4. CARBON AND BIODIVERSITY IMPACT MONITORING
ORKCA has partnered with NATURAL STATE, a US-based research organisation that uses cutting edge technology to monitor the impact of conservation and carbon projects. A strong focus will be placed on carbon and biodiversity monitoring to leverage carbon and biodiversity finance credits and to access current and future nature-based solution markets that can generate resources for the ORKCA landscape.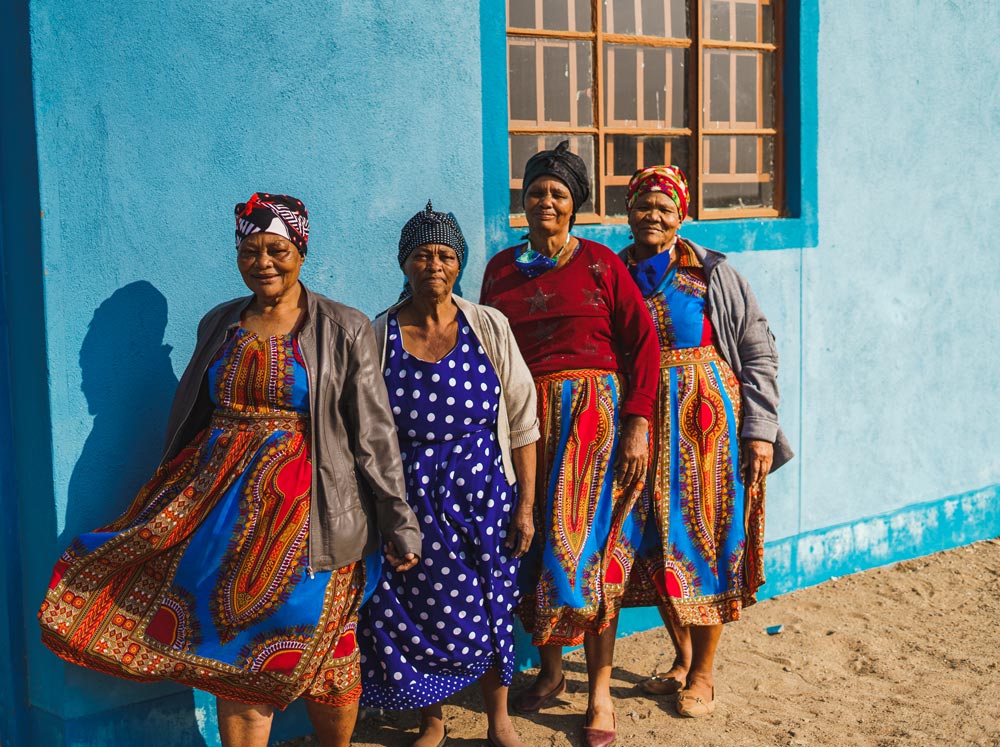 ORKCA footprint to grow by
Game populations to grow by
Carbon sequestration to grow by
Black rhino population to grow by
Giraffe reintroduced into eastern ORKCA
Cheetah reintroduced on ORKCA
Construction of ORKCA HQ and Research & Education Centre
Construction of community farm on the Orange River
Construction of non-profit river camp
25-50 jobs created through farm and Orange River rehabilitation projects